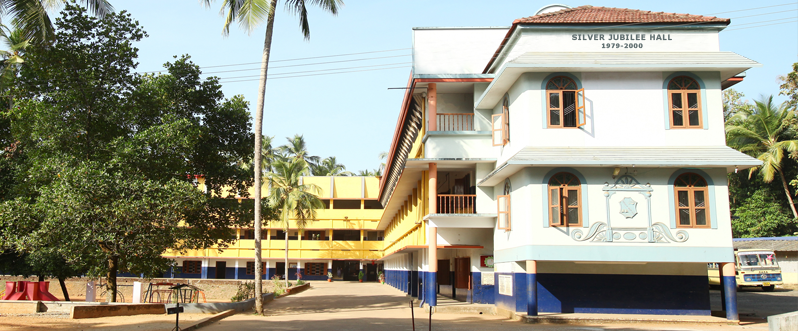 Secondary School Level
English (Communicative)
Hindi
Malayalam
Mathematics
Science / EVS
Social Science
Physical and Health Education
Computer Science
General Knowledge
Co - Scholastic Activities offered
Music / Vocal and Instrumental
Dance
Drawing
Craft
Chess
Sports and Games
Yoga
Senior Secondary School Level
Combination offered in ScienceGroup
English (Core)
Mathematics
Physics
Chemistry
Biology / Computer Science
Continuous and Comprehensive Evaluation (CCE)
Continuous and Comprehensive Evaluation (CCE) refers to a system of a school-based evaluation of students. There are two terms in an academic session, the first term is from May to September and second term from October to March. Each term has two formative assessments and one summative assessment. Assessment is indicated in grades.
Formative Assessment (FA) is the assessment of students carried out during a course of instruction.
Summative Assessment (SA) is assessment of performance done frequently at the end of a term. FA`s are interspaced between two SA`s.