About Us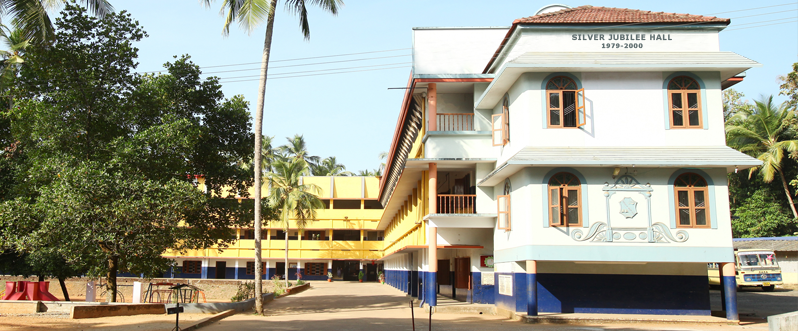 Venerini English Medium Higher Secondary school is run and managed by Venerini Sisters,members of an International Religious family aims at a value based education focusing on all round development of the students with the motto "EDUCATE TO SET FREE ". The Venerini Institution in India, the second off-shoot of Mastre Pie Venerini in Italy.
Rosa who was a born educator, conscious of the religious and intellectual ignorance of young girls & boys, perceived that this ignorance was the true cause of the moral decadence of the families.
Rosa who felt the urgent need of devoting herself to the education of girls & boys, with the help of her brother opened the first Venerini school for girls on 30 August 1685. The purpose of the school was to prepare the girls who would be able to guide their own families in the future and become constructive members of the society. Many other companies joined Rosa and schools were opened all over Italy. Moved by the spirit of the foundress the Venerini Sisters continue Rosa's initiative in different parts of the World. They began to spread out in Italy, U.S.A. India, Brazil, Switzerland, Cameroun, Benin, Romania, Albania, Chile & Venezuela. In India they carry on their educational service in Kerala, Assam, Orissa, Andhra Pradesh and Uttar Pradesh. Besides regular schools the sisters are involved in the service to the most needy viz, Leprosy Patients, the Blind, Prisoners, youth, women and other social services in remote villages.
Our Mission:
Imbided by the spirit and zeal of the foundress the Venerini sisters dedicate themselves for the noble cause of education with the motto "Educate to set free".
Venerini s' nurturing environment embraces the Gospel message through religious and academic instruction of its dedicated staff. Through the inspiration of the educational belief of Saint Rosa Venerini, "To educate is to liberate," we foster the spiritual, moral, physical, intellectual, and social development of the child. We provide a solid foundation which allows each student to make a positive impact in the community.